Torch On Membrane
PRIMA PLAST PV (170g)
APP-modified bitumen membrane PRIMA PLAST PV is designed for installation as the bottom layer in double-layer roofing system on buildings and constructions. Can be used as single or double-layer waterproofing for foundations and as underlay for bitumen shingles.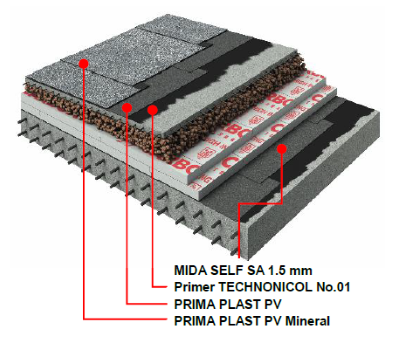 Self Adhesive Membrane
MIDA SELF SA 1.5mm
Self-adhesive polyester reinforced SBS-modified bitumen membrane MIDA SELF SA 1.5mm is designed to complete secure application. Thanks to the special adhesive bitumen compound, the material can be used on surfaces, where the standard torch-on application is forbidden (expanded/extruded polystyrene or wooden base).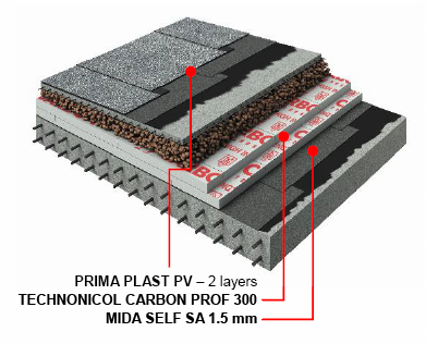 Solvent Based Primer
SOLVENT BASED BITUMEN PRIMER
Solvent Based Bitumen Primer is a combination of oil bitumen and a specially selected organic solvents. It has a high penetration ability and short drying time.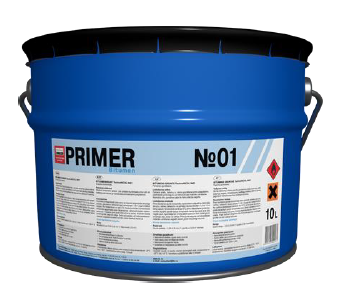 Water Based Primer
WATER BASED BITUMEN PRIMER
Water Based Bitumen Primer is a ready-to-use material, which is a water emulsion of oil bitumen modified with processing additives. Does not contain solvents.