BITUMEN SHINGLES
TECHNONICOL shingles, the brand for roofing shingles produced by the company, is known for its excellence, beauty and affordability in more than 40 countries.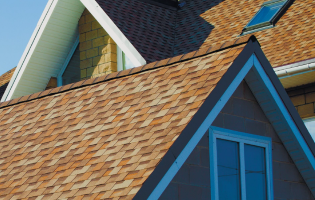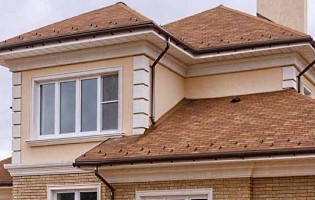 Product features:
TECHNONICOL shingles roofing shingles is a high-quality product.
The unique equipment for automatic production of multilayer (laminated) roofing shingles was designed and fabricated by the world's industry leader – Machine Solution Providers Inc. (USA).
TECHNONICOL shingles products meet the strict requirements of EN – 544 – European standard for bitumen shingles.
The manufacturer's management system is certified to iso 9001:2008, the internationally recognized standard that indicates a company's adherence to quality management practices and minimizes potential risks to customers.
Having strong faith in lean manufacturing philosophy TECHNONICOL has implemented quality control of every process at the production site. Our experts thoroughly test raw materials, do sampling inspection, and constantly improve in-process control techniques to offer roofing solutions of superior quality.
Application areas:
Roofing shingles are a construction material for residential roofing application that is used on roof slopes of 12° or greater. It is the smartest solution for a complex or intricate roof design. Bitumen shingles do not fade; they are resistant to harmful environmental impacts, decay, corrosion, fire damage, and, what is very important, they perform well in extreme temperatures.