Extruded Polystyrene
TECHNONICOL CARBON ECO
The TECHNONICOL CARBON ECO extruded foamed polystyrene is a thermal insulation material with uniformly distributed closed cells which does not absorb water, doesn't swell and shrink, is chemical–resistant and is not subject to digestion. High resistibility allows to receive equal and simultaneously rigid base, and it essentially increases term of operation of the whole heat–insulating system.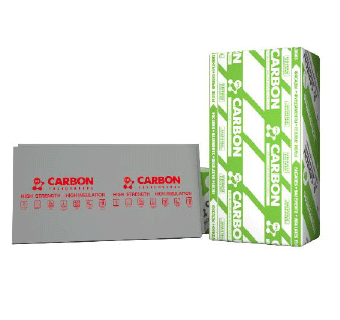 PIR
PIR THERMAL INSULATION BOARDS
Heat insulation material based on the rigid closed-cell (no less than 95%) polyisocyanurate foam (PIR). The boards are laminated with kraft paper, cardboard, glass fibre, aluminum foil or multilayer laminate (incl. water resistant foil with paper foundation) and paper laminated with polyethylene. Due to their structure and production features PIR heat insulation boards have low thermal conductivity, low water absorption, high strength, and high fire resistance.